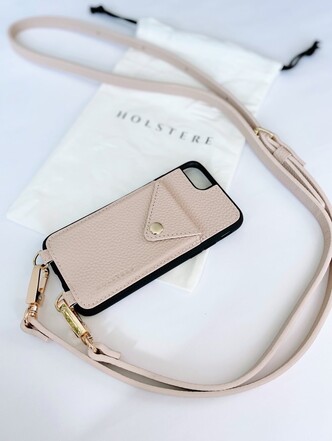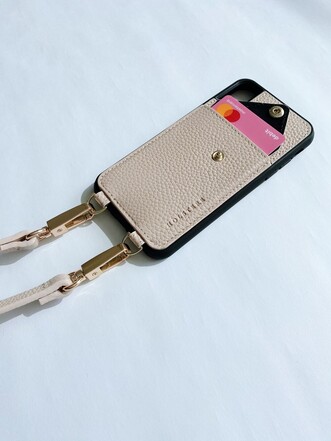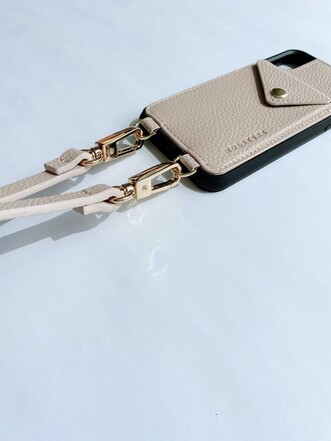 Holstere Manhattan IPhone Case Cream
HOLSTERE IPHONE CASES
$149.00
HOLSTERE "THE MANHATTAN" Genuine Rich Pebbled Leather iPhone Case Crossbody:
Free your hands with this luxury iPhone case crossbody in rich pebbled genuine leather in our "blushing cream" color, a soft cream with subtle hints of blush / rose. Durable construction, superior iPhone protection, and a beautiful practical design with expanded back pocket to carry more than ever. Leather is genuine real leather, sourced in an environmentally-friendly way.
Product Details:
Expanded back pocket card ID holder with secure snap-shut button is designed to securely fit 2+ cards, cash, and more. All external hardware (buckles, clasp, button) is gold color. Comfortable to the grip when using iPhone.
Luxe thick leather strap is detachable from case, and length adjustable for the perfect fit/height. Can also be worn around neck if desired (or as crossbody):
Maximum length (on last buckle hole) of strap is 54 inches (there is an extra 3 inches where extra holes can be punched to make strap longer if needed)
Minimum length (on shortest buckle hole) of strap is 47.5 inches (can punch holes into leather to make this shorter if needed)
SKU: HMCG-6